Everything from
One Source.
As a system provider, Koch‑Chemie not only offers a wide range of washing and care chemicals and the appropriate accessories. Our customer service and the structure of the company and its departments also contribute to the excellence and the comprehensive system concept. Koch‑Chemie is one of the few companies in our industry that researches, produces and sells its own products.
Of Test Tubes
and Test Series.
Our professional team from Research & Development works every day to improve product quality and develop new innovations for the market. In doing so, they draw on many years of experience, valuable industry and supplier contacts, and modern laboratory equipment and test devices.
Our Tanks Are
Located in Unna.
Our production site in Unna fills more than 6 million liters per year. The consistent implementation of the Quality and Environmental Management Systems DIN EN ISO 9001 and DIN EN ISO 14001 is the prerequisite for worldwide manufacturer approvals.
From Unna
to the World.
Customer‑oriented service is as important to us as outstanding product quality. Our employees and sales representatives are happy to provide support in the areas of product application, process optimization, washing system settings, waste and process water optimization as well as in environmental and occupational safety issues.
Customer Service.
Our work does not stop when our customers have received their deliveries. We stand by our customers with comprehensive support, training opportunities and suitable solutions.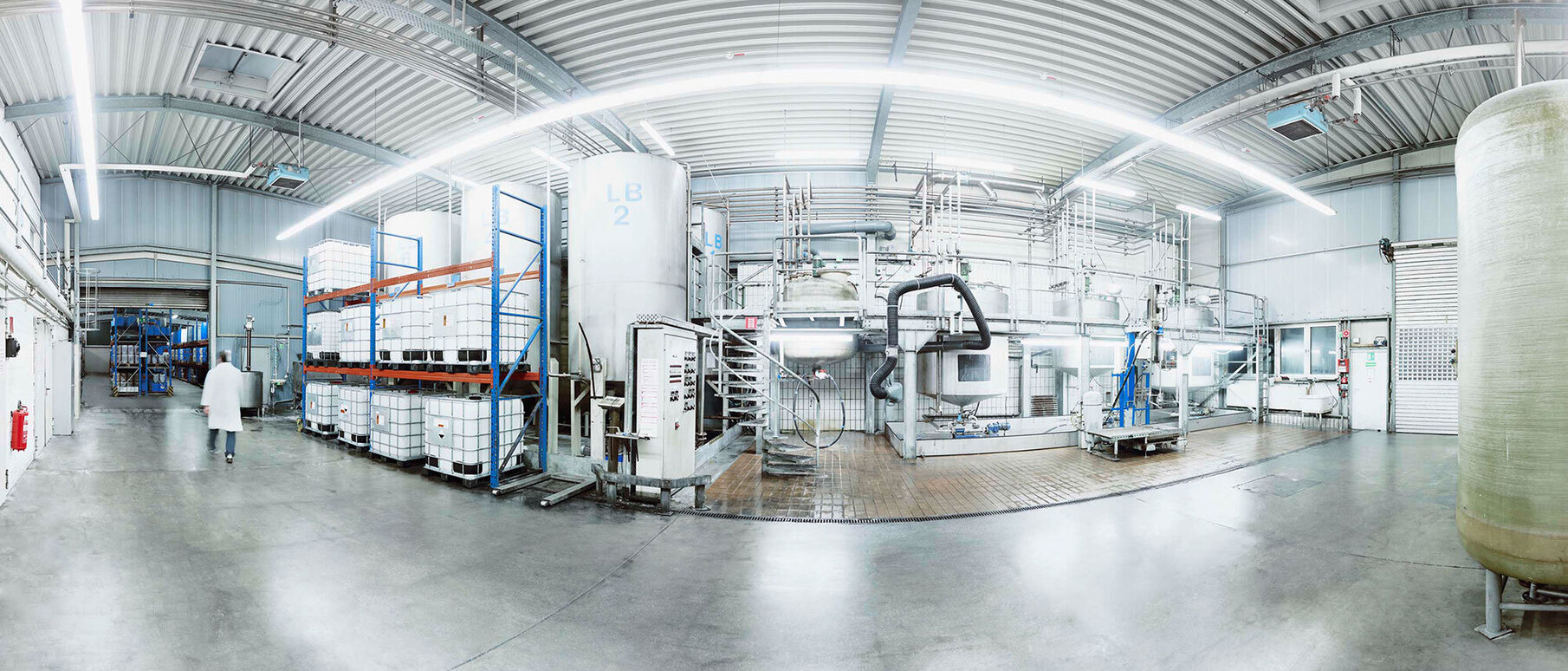 Competence Is More than Skill.
For more than 50 years Koch‑Chemie has been working to be a system provider for its customers. For us, the focus is always on developing not only high-performance chemical products, but also on always having the right accessories for the application in our range. We complete our products with a comprehensive service. Our sales representatives in the field service throughout Germany provide support in product advice, optimal washing system settings and are available to answer any questions.
Through our training courses for our commercial customers, we are also happy to pass on our specialist knowledge. As a chemical manufacturer, it is also part of our services to ensure that all customers and partners have the necessary documents for occupational safety and environmental protection.