More than Just
Chemicals and
Accessories.
Koch‑Chemie also wants to support its commercial customers with application, optimization and adjustment problems. That's why we provide advice in Germany through our nationwide field service with competent and regular on-site support. Our employees are happy to support you in the areas of product application, process optimization, washing system settings, waste and process water optimization, as well as in environmental and occupational safety issues.
Thanks to our extensive experience and knowledge in the field of classical and biological water treatment, we can find the right solution even in complex situations. We work closely with leading manufacturers in the water treatment industry such as Aquadetox, Wasserschmidt, Faritec, Mall, Haco, Nais, Fontis and vehicle manufacturers. This enables us to realize waste water values below the legally prescribed maximum limit with our customers. Our products are optimally designed for all treatment plants.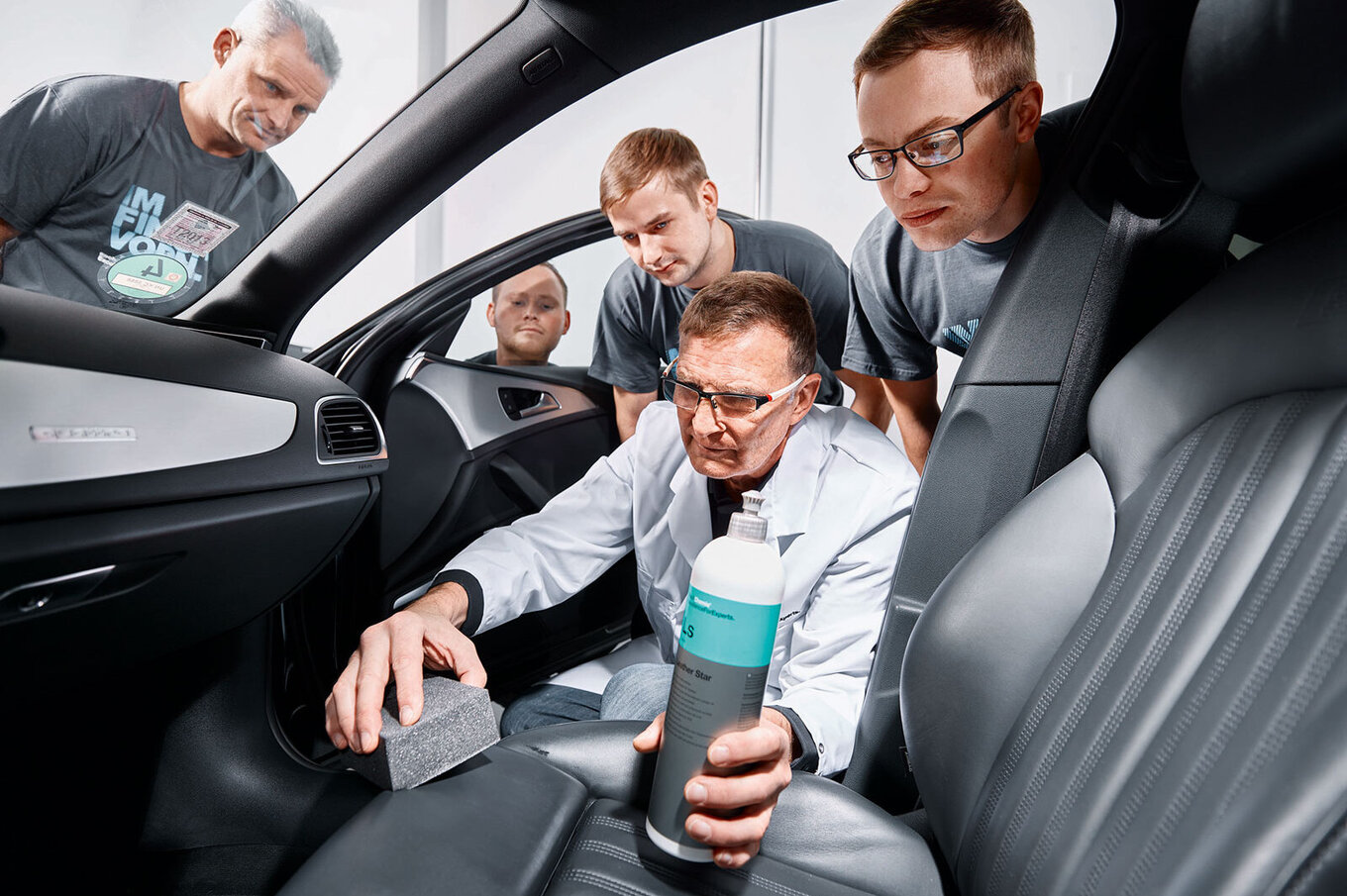 Expert Knowledge for Commercial Customers.
Of course, our application engineers in Unna, Germany also take care of our customers' questions and problems. Through our international sales managers, questions from all over the world are also brought into our organization and individually processed. It is not unusual for impulses from our customers to lead to product improvements and new ideas.
We would also like to pass on our expert knowledge to our commercial customers in the form of trainings so that they can optimize their operations. In the area of training, Koch‑Chemie is constantly digitalizing itself. Since 2020, the training courses for our distribution partners worldwide have also been digitally implemented as video training. In this way Koch‑Chemie reacted to the crisis situation in the Covid‑19 pandemic in order to continue to secure and expand the company's success at all levels.