Highest Quality and Environ­mental Protection.
As a system provider, Koch‑Chemie pursues the goal of offering its customers the highest quality, innovations and coordinated services. In doing so, the Company always ensures that it operates in harmony with regulatory, political and ecological requirements. Koch‑Chemie is also committed to these high quality, environmental and social standards through various Management Systems.
Sustainable Management for the Future.
The Environmental Management System of Koch‑Chemie is certified according to DIN EN ISO 14001:2015. We use surfactants from renewable raw materials in the production of the various washing and care products. Furthermore, all surfactants and complexing agents used are easily biodegradable – even beyond the strict legal requirements. In formulations and production, Koch‑Chemie dispenses with questionable ingredients such as halogenated hydrocarbons, EDTA and APEO.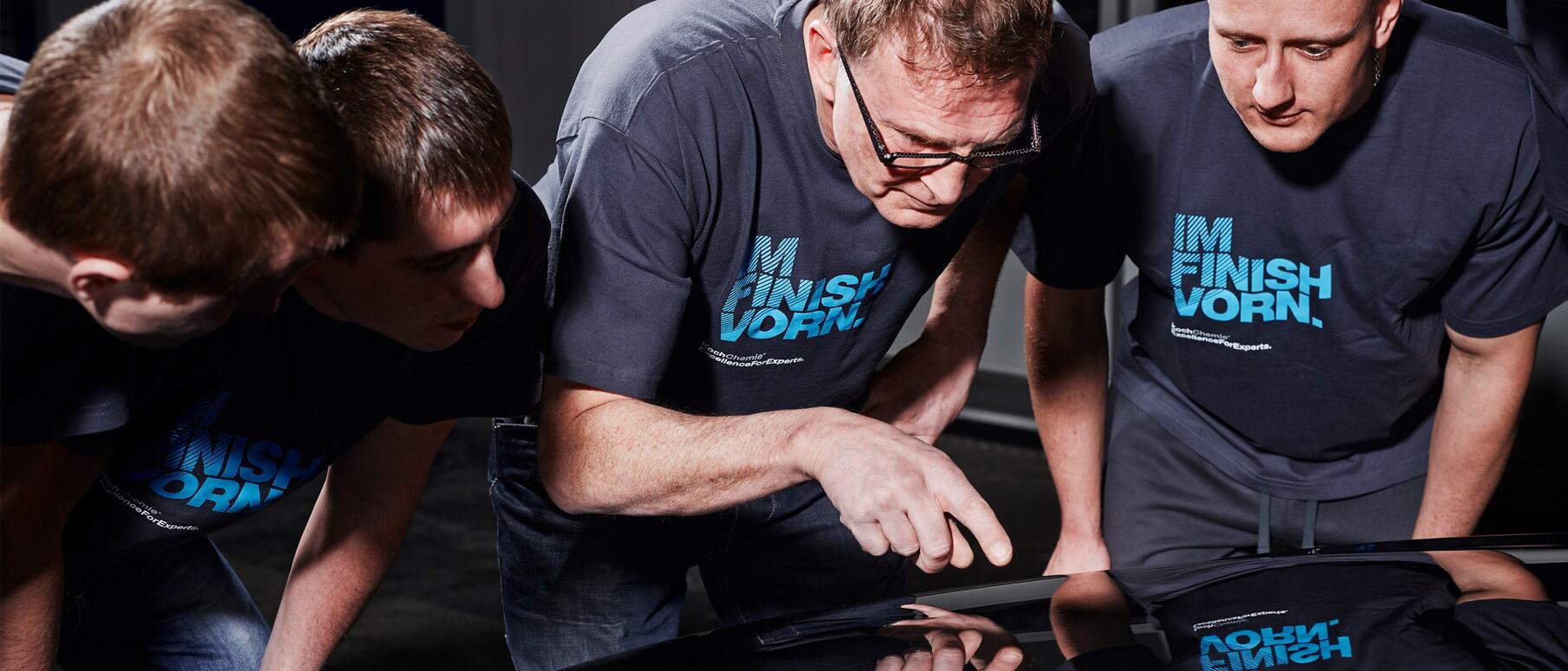 Conscious Environmental Protection.
Conscious environmental protection, strict adherence to laws and regulations and a complete quality and environmental management system ensure consistent top quality with the highest level of occupational safety. As a producer Koch‑Chemie knows 100% how the various products are composed. For the chemical manufacturer, the services also include ensuring that all customers and partners have the necessary documents for occupational safety and environmental protection. We provide meaningful and correct operating instructions, safety data sheets and accident leaflets. The consistent implementation of the Quality and Environmental Management Systems DIN EN ISO 9001 and DIN EN ISO 14001 is the prerequisite for worldwide manufacturer approvals.
In the spirit of continuous improvement, the Company is constantly developing the integrated Management System. For successful, goal-oriented work, it is essential that all employees can access this system easily and transparently at any time. This is the only way the organization can adapt to the dynamic requirements of the market and the company, while always ensuring product quality.