From Unna
to the World.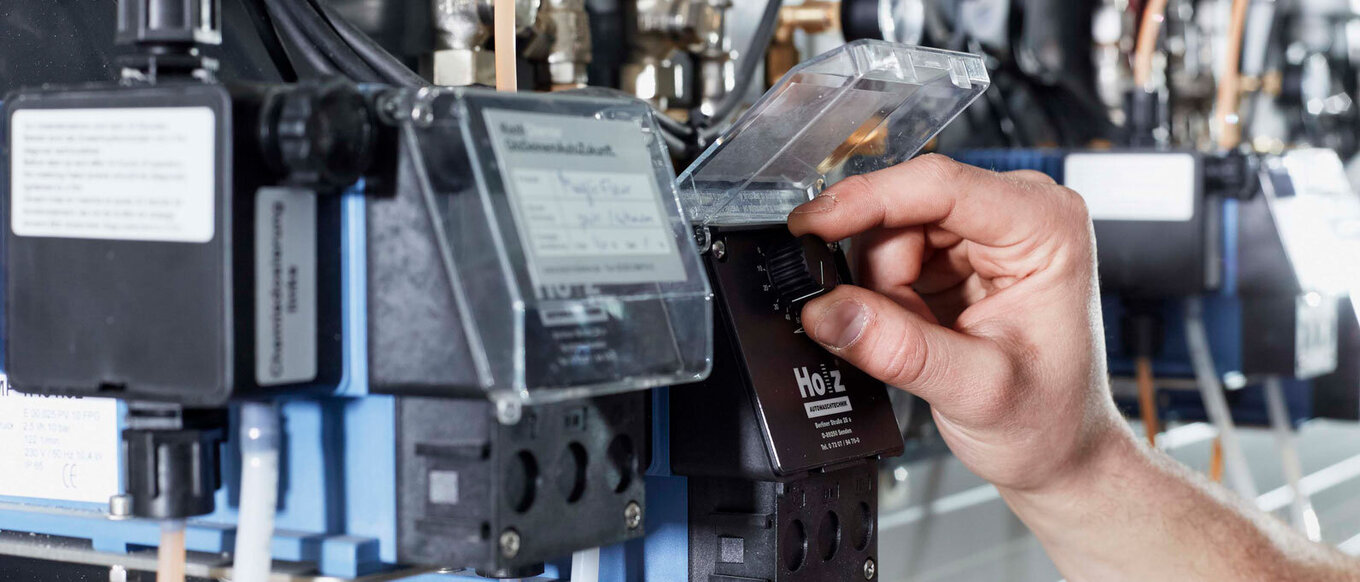 A Sales Structure
Made for Experts.
The origin of Koch‑Chemie in Germany results in a well-developed field service with sales representatives and regional sales managers. For our customers we can guarantee a nationwide and intensive support throughout Germany. Our sales representatives are continuously trained so that each sales representative has, among other things, the expertise for separator systems according to DIN EN 858 Part II, formerly DIN 1999/100. Our employees offer sound advice and support in the area of product supply and application as well as in questions of storage, disposal, environmental and waste water analysis.
Through our external service provider we ensure recycling logistics in a coordinated collection rhythm, so that the return of empty containers is possible. The visit rhythm usually takes place every four weeks. An individual visit arrangement is possible after consultation with the customer. In case of urgent problems we are also on site at short notice.
Powered by
Koch-Chemie
– PbyKCX
In the recent years, Koch-Chemie has grown intensively on the international market. An International Sales Team is managing our worldwide Distribution Partners who are selling our products and services in their respective regions. This expansion has led to an evolution in our sales strategy to guarantee a long-term success of our Distribution Partners.
The goal is to establish or further develop the Partner's sales structure along the lines of the successful structure in the home market of Germany. This will be adapted to the market conditions in the sales region. This principle allows us to define levels which Partners can reach. A Partner who adapted our KCX Sales Structure becomes a Powered by KCX Partner.

A PbyKCX Partner is characterized by:
Area-wide, reliable supply of all customer groups in the sales area with Koch-Chemie products & service
Koch-Chemie as the exclusive partner in the sales area
High service level through

On-site customer support by exclusive KCX Sales Team
Product and application training for all customer groups, from all market segments, by exclusive KCX Application Engineers
Training Center equipped according to KCX standards

Close contact between Koch-Chemie & PbyKCX Partner to coordinate sales strategies
On- and offline marketing activities in compliance with Koch-Chemie Corporate Design, with own professional and target group-oriented content
Representation of Koch-Chemie at local trade fairs
You can find our PbyKCX Partners highlighted on the Distributors page.
Internationally networked
Koch‑Chemie works internationally with its subsidiary Koch‑Chemie (USA) LLC. and various distribution partners who sell our products in the respective regions and countries. Our international sales team looks after these partners and is continuously expanding our distribution network.