Professional Detailing
– How It Works.
Our trainings will help you to optimize your detailing business both practically and theoretically. Our trainers have years of experience in professional detailing and pass this knowledge on to you and your employees. Koch‑Chemie trainings focus on your needs and questions.
Our training courses are compact and precisely tailored to your requirements. As a member of the Federal Association of Vehicle Preparation (BFA), we have therefore developed a unique training system based on the building blocks of the BFA.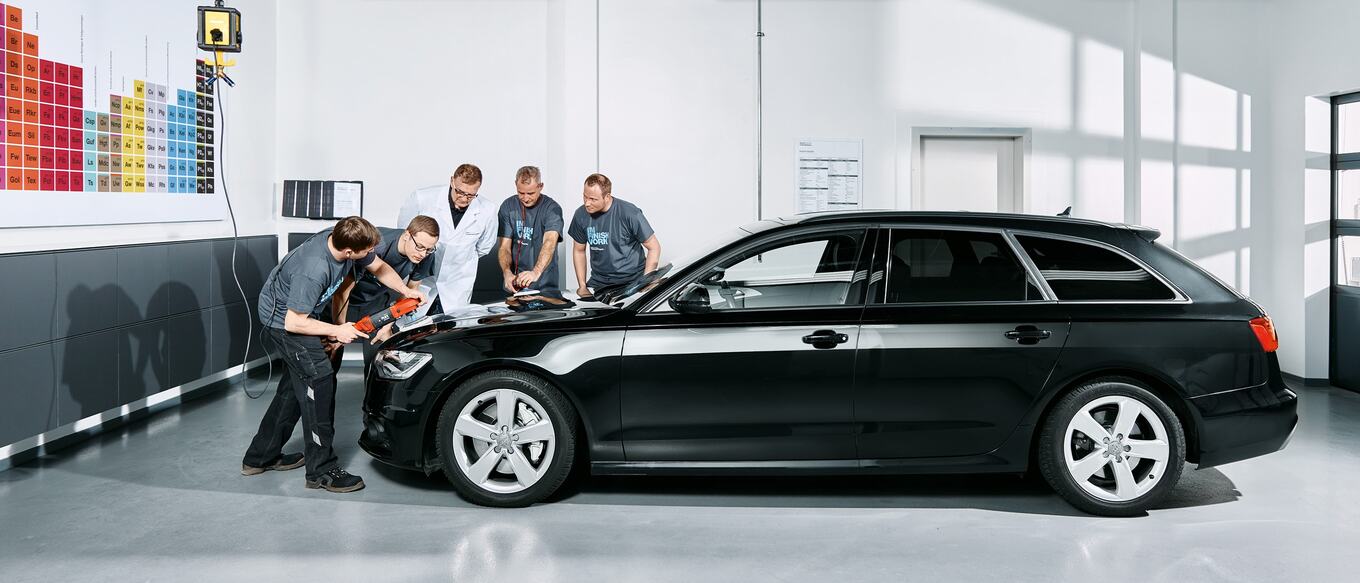 Training
"Detailing by and for Experts".
Practice-oriented two-day training
Complete process of vehicle preparation is trained
Small groups of maximum six people
Detailed training documents
Certification in detailing, nano and ceramic coating
Answering your individual questions
Contents are based on the building blocks of
the Federal Association for Detailing (BFA)
Are you interested in a training? Just contact us and we will be happy to clarify all details individually with you. Our training is exclusively aimed at commercial detailers (employed or self-employed). Here you can find the next available dates in our CompetenceCenter in Unna:
Here you will find the next available training dates at our CompetenceCenter in Unna:
24.01. - 25.01.2024
07.02. - 08.02.2024
06.03. - 07.03.2024
03.04. - 04.04.2024
28.05. - 29.05.2024
12.06. - 13.06.2024
03.07. - 04.07.2024
27.08. - 28.28.2024
25.09. - 26.09.2024
09.10. - 10.10.2024
06.11. - 07.11.2024
04.12. - 05.12.2024