Mutual Trust,
Mutual Success.
Koch‑Chemie is a system supplier with a complete range of products for the entire automotive sector. Customer-oriented service is as important to us as outstanding product quality. Thanks to years of research and close co­operation with our demanding clientele, we are now among the world's best.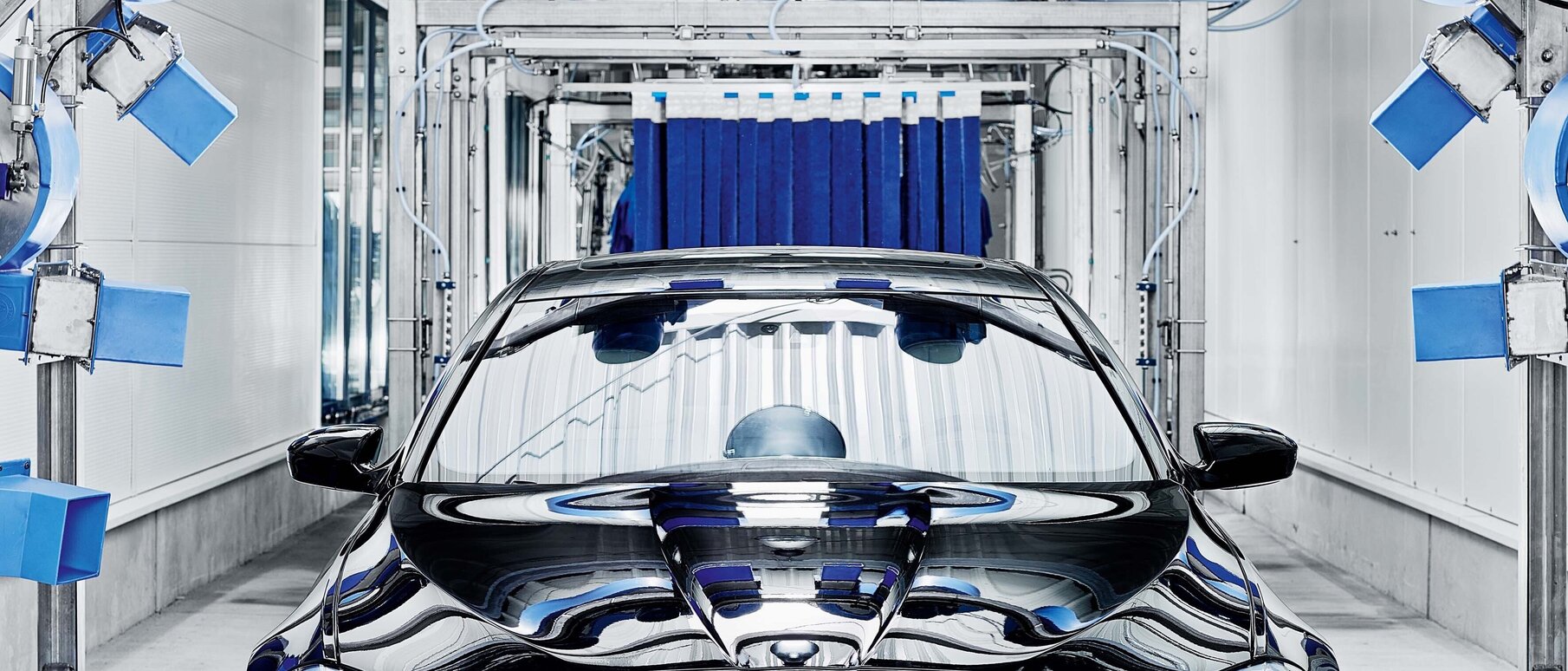 Car Manufacturers.
As a supplier to premium automobile manufacturers such as Mercedes‑Benz, BMW, VW or Audi, Koch‑Chemie meets the highest quality and environmental standards. Our products have been used enthusiastically for more than 40 years in countless branches and car dealerships in addition to the automobile factories.
Detailers.
As the market leader in professional detailing, Koch‑Chemie serves the largest companies in the industry, which with up to 700 employees ensure the perfect finish of new cars and increase the value of used cars.
Thanks to our comprehensive and highly trained sales force, our Sales department also supplies highly specialized premium reconditioners and over 2,000 regional vehicle reconditioners with the best products and application knowledge. In Germany, more than three million cars are reconditioned annually with Koch‑Chemie products by professionals.
Car Wash Facilities.
Unprecedented quality inspires the car wash business. Perfect drying results, unrivalled deep shine and sound advice on the subject of process water convince more and more car wash operators of Koch‑Chemie products. In 2015, over 40 million vehicles were washed and preserved with Koch‑Chemie.
Industry.
Well-known industrial companies and service providers in the building cleaning industry have been relying on the excellent product and service quality of Koch‑Chemie for decades. Our products are highly concentrated and, with our dosing systems, enable highly economical results and always meet current environmental guidelines.