Excellence for Experts.
Since 1968.
Since 1968 Koch‑Chemie stands for high-quality cleaning and care products in the fields of washing chemistry, detailing, workshop and industry. Tradition, which is characterized by constant improvements and attention to detail: Excellence for Experts. We are one of the few companies in our industry that researches, produces and sells its own products.
Perfection and Attention to Detail.
Only those who know where they want to go can take the right path. That's why Koch‑Chemie has clearly manifested what the company's goals and the purpose of its daily work are. This is how the Koch‑Chemie team achieves together time and again: Excellence for Experts.
From Garage to Premium Brand.
In more than 50 years, Koch‑Chemie has developed into an international brand. Since June 2017, the company has been part of the international Novarc Group, which supports Koch‑Chemie on its growth and expansion course. With the founding of its first subsidiary in the USA, Koch‑Chemie is actively working on its global presence.
Highest Quality and Environ­mental Protection.
We identify ourselves with our corporate origin Germany with its high quality, social and environmental standards. As a system provider, we have a complete range of products for the entire automotive sector. Customer-oriented service is as important to us as outstanding product quality.
Approvals.
Many of our products have been tested and approved by car manufacturers.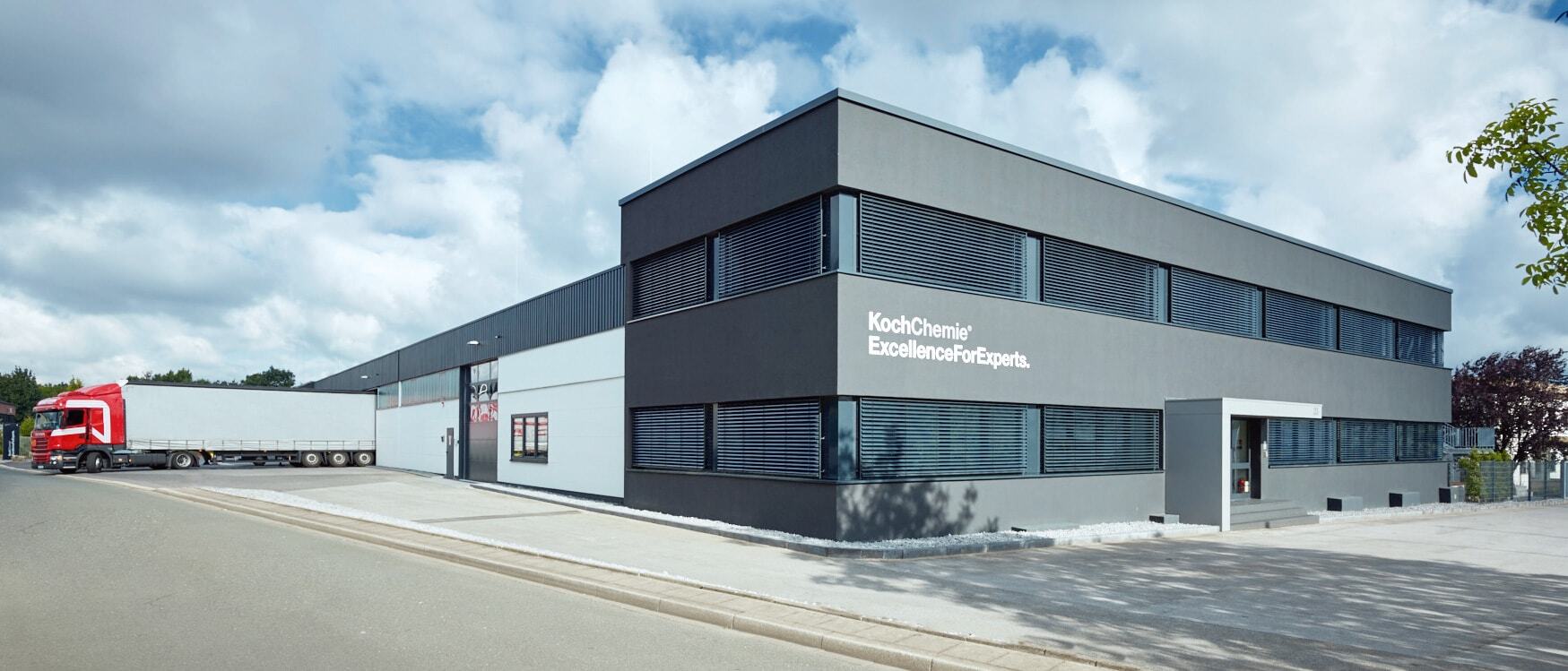 At its company site in Unna, Germany, Koch‑Chemie employs about 140 people and is represented in Germany by about 30 sales representatives. From the product idea to production and sales, all processes Made in Germany are represented. Since 2020, Koch‑Chemie has also been actively bringing its quality standards to the USA with the founding of its subsidiary in Atlanta.
Interna­tionally
Networked.
Since 2017 Koch‑Chemie has been part of the French family business Novarc Group. The group is a global partner for customers in the automotive and electrical industries. Koch‑Chemie's own independent structure and identity continues to develop and benefits from the synergies within the group. The integration of Koch‑Chemie into a larger group of companies with a European and global orientation offers great advantages: the joint use of networks, product, purchasing and sales know-how as well as intercultural exchange.