Working at Koch‑Chemie.
Koch‑Chemie GmbH is an internationally active company based in Unna, Germany, which has been in business for over 50 years. We are one of the leading developers and suppliers of cleaning and care products for detailing, car wash chemistry, industry and workshops. Innovative product and service solutions, worldwide approvals from leading automobile manufacturers and a strong expansion distinguish us.
Become a Part of Our Team.
You search, we search – maybe we will find each other together at Koch‑Chemie.
Perfection and Attention to Detail.
Only those who know where they want to go can take the right path. That's why Koch‑Chemie has clearly manifested what the company's goals and the purpose of its daily work are. This is how the Koch‑Chemie team achieves together time and again: Excellence for Experts.
A Safe Start into Professional Life.
Koch‑Chemie is a training company for commercial and industrial apprenticeships. It is important to us that all trainees feel well-looked after and comfortable with us from day one. You can rely on a structured, high quality training in a family environment with us.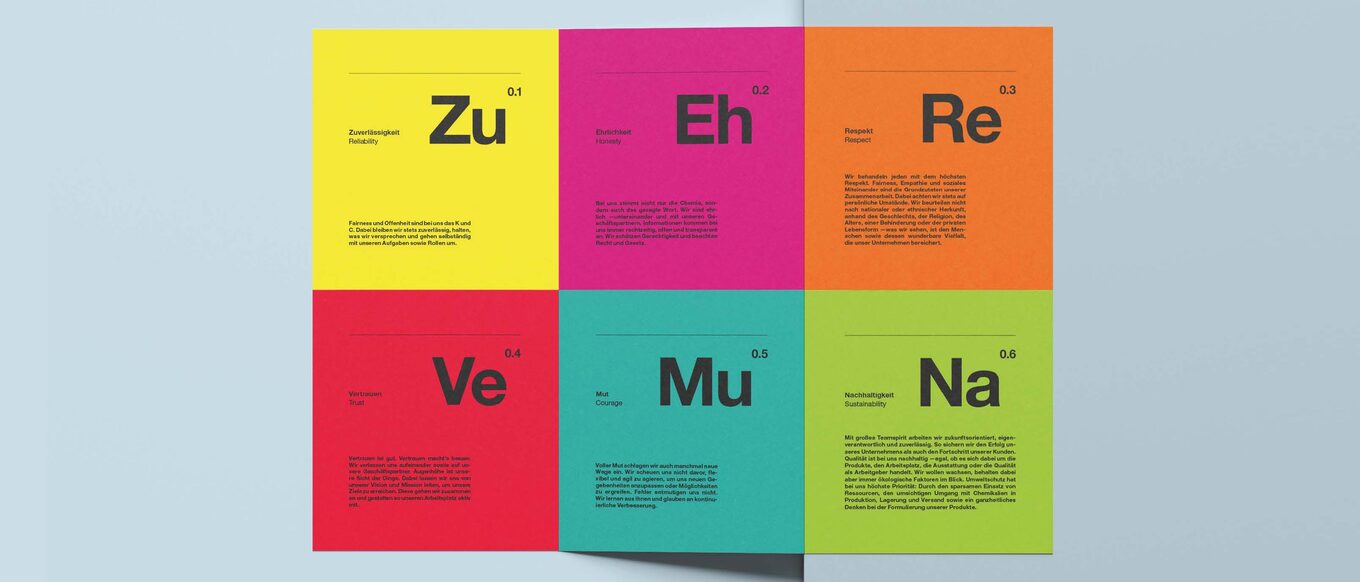 Our Values
as Foundation.
Just as we align our daily activities with our vision and mission, we have defined values and principles of conduct for Koch-Chemie. Values hold our society together. They have a direct impact on our daily interaction and form a framework that provides orientation and security even in our fast-moving times and an increasingly complex global environment. These values therefore determine our behavior with each other and with our stakeholders. They are firmly anchored in our corporate culture and provide clarity and commitment in our everyday work. In this way, all Koch-Chemie employees work together in one direction.