Your Safe Start into Pro­fessional Life.
Trainees are an integral part of our company. Therefore we are constantly expanding our training program and would be pleased if you are interested in taking your first steps into professional life at Koch‑Chemie.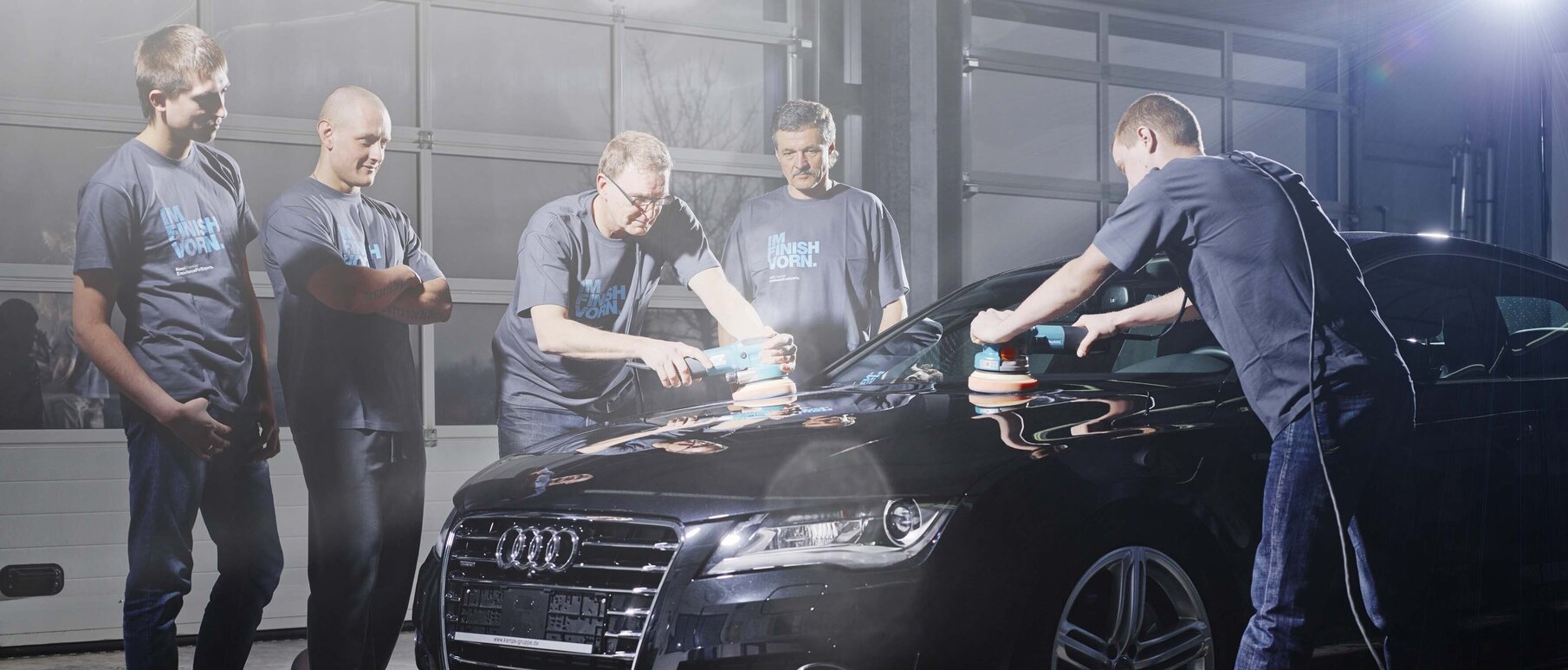 Personal Support from Day 1.
At the beginning of your training, you can expect exciting and interesting introductory days during which you can make your first contacts, get to know future colleagues and supervisors and prepare yourself for the new working world.
Our training coordinator will show you around our company premises so that you can find your way around independently. All trainees will be assigned a mentor who will be on hand to provide help and advice throughout the training period. So you are not alone with your worries.
Cooperation with Inter-Company Partners.
We want to offer you an education that is as practical as possible. You will take on your own tasks in the various teams and will quickly grow beyond your own abilities.
To ensure that you will learn very special units of your training in practice, we work together with other companies in some apprenticeship programs, which will give you further insights into your training profession.
No Need to Fear Vocational School.
During your training you will attend vocational school on fixed days and the rest of the time you will learn your profession from scratch. If things don't run smoothly at school, our training coordinator will be there to help you.
We want you to feel safe and comfortable throughout your training. Your entry into the professional world should rather be an experience that you will gladly remember for many years to come.
Our Current Apprenticeships.
Our apprenticeship program has grown in recent years. Currently, and from the 2023 apprenticeship year onwards, we are training in a total of four professions at our Unna site:
Production Specialist Chemistry
Warehouse Logistics Specialist
Industrial Clerk
IT Specialist for Application Development